Java moss. Out of the tank
I have a pretty old (around 3 years old) shrimps tank with green babaulti shrimps. This tank is full of moss, literally, it's hard to see anything is it. However, shrimps seems to like it.
Today, I was doing some water change and decided to make photos of the moss that is sticking out from the tank. This top blades/branches of the moss are located right under the tank light, they are lush and grow fast.
And just one photo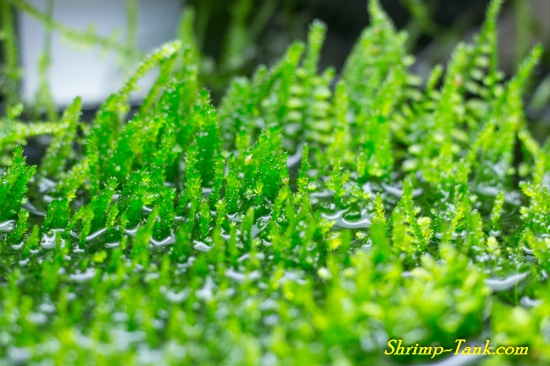 You can follow any responses to this entry through the RSS 2.0 feed. You can leave a response, or trackback from your own site.